Global Sales Expansion® dashboards and coaching/mentoring services
The Information Challenge: Where is it generated, stored and how is it utilized?
The process of collecting, storing and actively taking full advantage of the information related to the international sales expansion process is often both complex and challenging. Frequently, information comes from several companies/departments (manufactures, local distributors, service providers, etc.) and multiple data storage environments (ERP systems, Excel, PowerPoint, etc.). This means that the relevant information is often not fully known nor utilized in an optimal and timely manner.
The solution: The Global Sales Expansion® dashboard
Based on the above challenge, Global Sales Expansion® has created a user friendly, web based, customized software solution that provides a dynamic and integrated overview of the growth and status of the global sales expansion process; from project management information to sales data, price data, competitive data, logistical data, etc. This solution is part of our services and assures that any client at any time knows precisely what the status is for any product in any country around the world. We customize it, maintain it and utilize it as a key part of our ongoing interaction and relationship with our clients.
Summary of the Global Sales Expansion dashboard characteristics:
 Fast 3-4 weeks implementation (no direct IT resources)
 Secure
 Superior graphical image
 Web based (no hardware or software installation)
 Enabled cross functional/cross regional information sharing (one source of local sales data, price data, competitive data, project management data, etc., across the organization)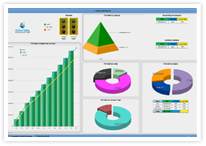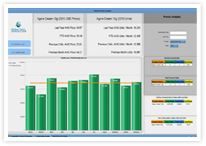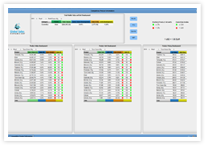 Coaching and mentoring as part of the global expansion process
We recognize that many companies seek to increase their understanding and capabilities related to international sales expansion. This is why, as part of our ongoing collaborations, we offer both coaching and mentoring on an individual and on a team level. It is up to the company leadership to determine how much they or their relevant employees would initially like to be involved in the international sales expansion process and when the time is right for one or more of their people to more actively engage with the team of Global Sales Expansion®. We work with our clients for an extended period of time and can therefore, if requested, include both coaching and mentoring as part of such stronger engagement.
"Information is not power –
Information is potential power"